WELCOMES YOU TO THE HOME OF
Moving Your Thoughts
& KelFox House Publishing
When life gives you a hundred reasons to cry, show life that you have a thousand reasons to smile.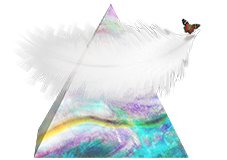 Moving Your Thoughts
At Moving Your Thoughts, our aim is to adopt an approach appropriate to your needs than can be modified and personalised as you release and re-define who you are, where you want to be and the way you want to live your life now.
One step at a time changes one thought, causing ripples through to another part of your being, opening the way for harmony to begin to flow, easier and brighter. Never underestimate what you can achieve. By taking one step at a time, you will be Moving Your Thoughts.
KelFox House
KelFox House is a new and very different kind of publisher, dedicated to helping writers share moving, spiritual and inspiring books with the world.
There are many stories within us; thoughts, words and feelings that, when written, can embark the reader on an emotional and empowering journey. Whether you have a full-length publication, or just a short article – words that have inspired you to feel more and have opened that closed space within you – then we are here to help you connect with your audience.
MOVE YOUR THOUGHTS
To speak with Pauline directly, or to arrange a private consultation, get in touch today.
All of our sessions take place in a safe and comfortable space, where confidentiality and privacy are assured.
OUR SERVICES
How we can help
We are committed to your physical, mental and spiritual health and wellbeing. As experienced Counsellors and skilled practitioners of Hypnotherapy and Reiki, we are focused on bringing peace, clarity and renewed strength to the lives of others, whatever challenges they may be facing.
Our consulting room is a quiet and safe place where you can open your mind and heart. Where you can release and re-evaluate what you thought and accepted as the person you have believed yourself to be. Everything that is said, and how you express your feelings, remains in total confidence.
We guide you gently through the steps you need to take, at your pace. We help you to open your inner core being, to expand and flourish with a confident smile and to value the new choices you begin to make for yourself.
A new inner harmony awaits you. Let us Move Your Thoughts and awaken the person that you are longing to become.
AVAILABLE IN PRINT AND DIGITALLY
The quarterly Together in Spirituality magazine
It contains Spiritual Words and Inspiration Thoughts, Meditations, Healing Articles, Poems and Spiritual Communication, Paranormal contributions, and so much more.
FEATURED IN OUR STORE
The best spiritual, motivating and inspiring books online
At KelFox House, our mission is to deliver Spiritual Words and Inspirational Thoughts in print, ebook, Kindle and audio formats.
From novels and short stories to essays, thoughts and experiences, we want to publish your work for others to read, enjoy and learn from.
We have Books, Newsletters, Meditations, Articles, Audios and much more. Featured books of the month, as well as serialised books written by some truly inspiring people.